Japanese sub-cultures, Kabukicho (Sex District), Harajuku (Fashion District)
I recently spent some time iNYC, visiting friends who recently came back from Tokyo, Japan. We chatted at length about the different neighborhoods and sub cultures that are prevalent there. The ones that I found most interesting are the following:
Kabukicho sex district (Red Light District):
Vice TV Guide to Sex explores the red light district
This video is just of a walking tour of the area:
Kabukichō (歌舞伎町, Kabukichō?) is an entertainment and red-light district in Shinjuku, Tokyo, Japan. Kabukichō is the location of many hostess bars, host bars, love hotels, shops, restaurants, and nightclubs, and is often called the "Sleepless Town" (眠らない街). The district's name comes from late-1940s plans to build a kabuki theater: although the theater was never built, the name stuck.
Harajuku (Fashion District)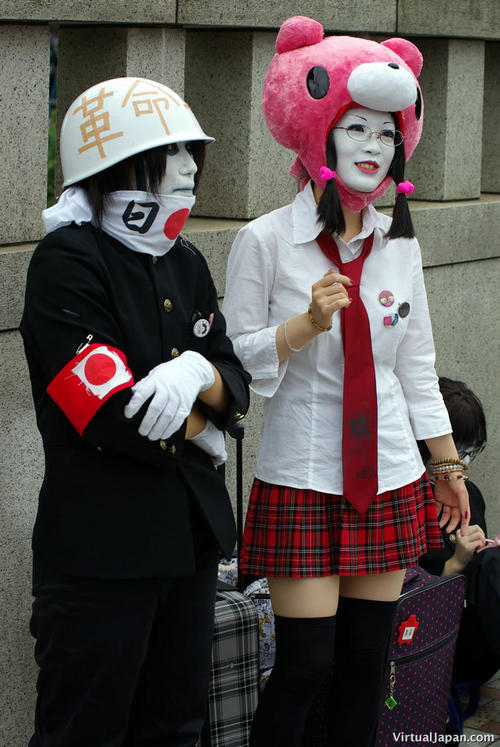 JapanForum's group gallery of Harajuku fashion is gigantic, fantastic and mind-blowingly weird. William Gibson once described his "Sprawl" as being "designed by a bored researcher who kept one thumb permanently on the fast-forward button" -- Harajuku is like that, only more so.

Link


There is more, much more. I'll post it later.